IDM 3G

IDM 3G is the most popular mobile broadband service allowing users to connect to the Internet whether at home, at work or on the move. IDM 3G service features can be summarized by the following:
Convenient
IDM 3G is a service available 24/7, nearly anywhere in Lebanon.
You can use IDM 3G whether you are on the move or at home.
IDM 3G complements your fixed Internet connection.
It provides you with higher speeds when needed
It connects you where fixed Internet can't reach
It backs up your home connection when your fixed internet is down
IDM 3G comes with flexible payment methods:
Refill with a prepaid scratch card available at any authorized reseller near you
Renew online using a credit card
Provide an automatic withdrawal agreement from your bank
IDM 3G web Portal allows you to manage your account online: check your consumption, refill your account, change your subscription plan, get help to configure your devices or troubleshoot your connections…
Our call center provides 24/7 support over the phone for all your Internet related inquiries.
Fast
Fast to obtain: IDM 3G SIM cards are available at any authorized reseller near you.
Fast to set up: the connection requires minimal configuration on 3G compatible devices.
Fast when used: our connection provides you with speeds up to 42 Mbps depending on your device type, location and network utilization.
Fast to renew or refill: many easy and flexible payment methods available for your convenience.
Affordable
IDM 3G has low startup fees. If you have a "3G ready" device, you only need to buy and activate a IDM 3G SIM card.
Whether you are a light or a heavy Internet user with a mobile, a tablet or a computer, we offer plans tailored to your needs, at reasonable prices.
For prepaid services, if you consume your monthly traffic, you need to activate a new 30 days prepaid card with a plan of your choice.
* Applies for Postpaid services on consumption above package.
** Applies only for Prepaid plans
MiFi Device
SIM Card
| SIM Card Type | Price |
| --- | --- |
| Regular SIM Card - to use with 3G modem or 3G enabled device | $6 |
| Micro SIM Card - to use with iPad | $6 |
Offers
Bundle

Price
3G SIM + Dongle + 1.5 GB
$22.7

All prices are subject to VAT
3G Coverage
Since its launch in 2011, the 3G network is in continuous deployment. Almost all inhabited areas and many rural areas have been covered so far.
However, to serve you better and connect you to the network that best covers your location, please inform your salesperson about the areas you intend to use the 3G service at.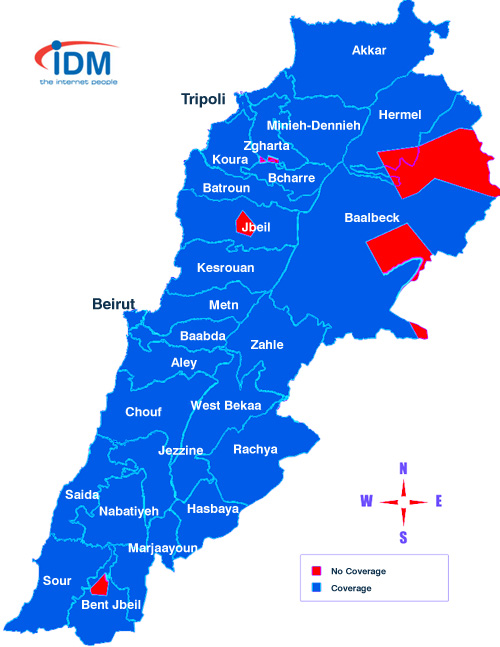 Please fill in the form below